Innovation in the face of water scarcity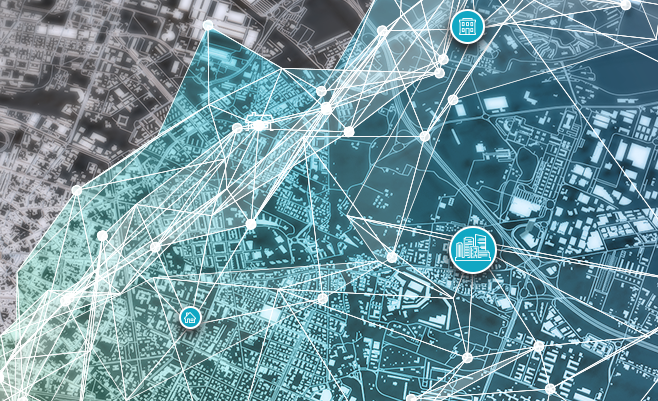 Melbourne's water is under pressure from population growth as well as the impacts of climate change. By 2028, it is projected that demand for water could outstrip supply with the best-case scenario seeing the city facing a water crisis within 50 years.
By Robert C. Brears*
In response, Melbourne's four water retailers – City West Water, South East Water, Yarra Valley Water, and Melbourne Water – are proactively innovating in the face of water scarcity to achieve overall water security.
Digital water metering
City West Water, South East Water, and Yarra Valley Water are working together to explore the feasibility of upgrading Melbourne's existing water meter system to digital water meters. Digital water meters offer numerous benefits to utilities and customers including the ability to quickly detect leaks within the customer's property and in the wider water network. Digital meters also provide customers with timely information so they can make informed decisions on their water usage. By late 2017, the three water utilities will decide on whether the upgrade will occur with a decision based on:
Customer research (understanding the views of customers on the benefits the digital meters will provide)
Technology trials (new technologies in metering and communication are being undertaken)
Financial implications (determining if digital meters are feasible without impacting customers' wallets)
Support from Essential Services Commission (independent industry regulator for the water utilities).
Water benchmarking
City West Water and Yarra Valley Water are working with other water utilities across Australia to develop an online benchmarking tool – Water Compare. This free tool enables City West Water and Yarra Valley Water business customers to evaluate their water consumption against similar companies from the same industry. So far, data has been collected from over 3,000 water users from around the country, with water efficiency benchmarks having been created for more than 40 industry sectors. To use the tool, businesses simply go to the Water Compare website, indicate their industry by entering their ANZSIC code (Australian Bureau of Statistics), and enter their water usage.
Rainwater Micro Trading
South East Water is currently involved in incorporating Water Sensitive Urban Designs in the redevelopment of Fishermans Bend, one of the largest redevelopments in Australia that includes 80,000 residents in new high-rise apartments and townhouses and 60,000 jobs. Buildings in the area are required to install rainwater tanks for stormwater control and will also be supplied with recycled water from a sewer mining plant operated by South East Water. The situation potentially creates a conflict between availability of the 'free' rainwater from the resident-owned rainwater tank and the sewer mine which will be charged by South East Water. One solution to manage this conflict is to create artificial allotments of rainwater tank volume assigned to each resident. The water contained within could potentially be used or traded by the resident with a record of those transactions used by South East Water to calculate volumes of recycled water used for billing. To investigate this further, South East Water has tendered the project to evaluate the feasibility of this idea.
Mini-hydropower generation
To reduce water-energy nexus pressures, Melbourne Water has installed five new mini-hydroelectric power plants across its network, with each plant delivered in pre-assembled, self-contained units that can be brought online quickly. The power plant packages are placed adjacent to existing water storage facilities providing over 5,100-megawatt hours-worth of power per year, enough to power around 1,048 homes. This will prevent over 5,600 tons of carbon emissions per year, which is equivalent to taking 2,165 cars off the road. With Melbourne Water already having installed seven mini hydroelectric systems in 2008-2010, the water utility in total will generate more than 69,500-megawatt hours of power per year via hydroelectric generation, or enough power for more than 14,100 homes. Overall, the 12 systems will prevent more than 75,800 tons of carbon dioxide emissions per year, equivalent to taking more than 29,200 cars off the road. Based on last year's electricity consumption in water supply operations, this would be 13,413 MWh more than consumed, enabling Melbourne Water to feed electricity into the electricity supply network.
The take-out
Innovations that monitor water usage, value the next drop, and reduce water-energy nexus pressures will contribute significantly to water security.
*Robert C. Brears is the author of Urban Water Security (Wiley), The Green Economy and the Water-Energy-Food Nexus (Palgrave Macmillan), and of the forthcoming title Blue and Green Cities (Palgrave Macmillan). He is Founder of Mitidaption, which consults on climate change risks to business, governance, and society.
Facebook: UrbanH20
Twitter: @Mitidaption