Pradeep Mohapatra, Project Director at SWRC & Agragamee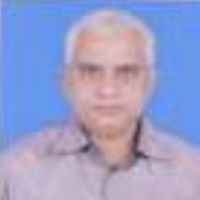 Am a Development Catalyst with 30 years of experience in managing human relationships, environmental and development initiatives especially on Community Resilience with reference to Climate Change & Disaster Vulnerabilities. I have exposed to working relationship with local, regional, international NGOs , Inter-governmental organizations along with government and PSU from State and government of India (CAPART, NEAB from land water forest Resources) & has shouldered responsibility in undertaking massive livelihoods-restoration from super-cyclone-1999 with Care-India.http://www.google.co.in/search?hl=en&q=pradeep+mohapatra,+udyama&start=10&sa=N
Am spearheading UDYAMA, (www.udyama.org ) as founder , undertaking responsibility of citizen-action on minimizing adverse impact of climate change and DRR ,END-WATER-POVERTY-campaign, Deepening-Governance & Capitalizing-Mainstream resources-impact-towards livelihoods & Community-Disaster-Resilient-process along with life-skill-building and demonstrating sustainable food systems with rejuvenating rich human, social & ecological capital at local level liking with global perspective. Am a team-player working in tough & challenging-conditions & managing-major conflicts are his strength , undertakes citizen action on minimizing risks due to climate induced disasters as one of the Next-Development-Challenges. Am advocating local action & community resilience with added skill building, Do No Harm , Peace building , justice & against social stigma for better wellbeing with global networking towards disaster resilient development and environmental sustainability. https://plus.google.com/+PradeepMohapatraUDYAMA
Professional Association
· Network Member of Ecosystem Service Partnership,
· Life-member of Indian Association of Soil and Water-Conservation, Deheradun, India.
· Life-Member of Orissa Environmental Society, Bhubaneswar.
· Life member India Water Partnership ( GWP) , Water Climate Coalition –Stakeholders forum
· Life Member of Indian Red Cross society, MANAGE, HYDERABAD, India- RRA , SRI India ,- Stakeholder Forum,End Water Poverty Campaign,
· Network Member of KNP+ & Do No Harm, Peace Building & Justice
· Network member at UNECOSOC, UNEP-SCP, FAO, UNISDR, WOCAT, CTCN, Water allies water & Climate Coalition, UN GLOBAL COMPACT-, TISS CSR Hub, IICA, FICCI, CIISusanA-Water & Sanitation ,SAMHITA, CLEAN, NDMA, OSDMA, SPHERE, WSSCCC, Hunger & Poverty , National-Institutes of Environment-Professionals, Urban Poverty , Migration & livelihoods, Global Network Member of DRR , ACCCRN ,CANSA, weAdapt, WOCAT-GNDR, Disaster Resilient Development forum , International-climate-variability & change
· Observer at UNFCC, UNCCD, Roster Expert UNHABITAT- CDKN-
Additional Honors & Awards gained in UDYAMA.
· 2006- Best NGO Awarad for Rual Reconstruction & Environment
2008- Participation Award for the year of International Year of sanitation
-2009- best Social organization
-2010- best organisation in social service
-2010- Utkal Gourav award - Sishu samaj
· Accredited to End water Poverty Campaign
2012- Accreditation from UNCONGO
· Partner To Global Water Partnership
2012- the e-ngo award from DEF -
· 2014- International Award for Environment -
2014- member organisation Citynets
Accredited to NIOS National Institute for Open Schooling , Ministry of HRD, GoI,
2015 Accredited to Low carbon Development Strategies
2015 Accredited to Sustainable Water and Sanitation for all,
2016 Accredited to Global Environment Facility
2016-UNESCO-water Digest Award for Best NGO on Water Harvesting
2016 Partner In sanitation & Water for All
2017- Partner with Sensitize to Sanitize (S2S)
For other details please log on links
https://youtube.com/watch?v=_m7LBF5iG1E
,
http://youtu.be/DYFDxDkl3eM
,
https://youtu.be/izUweRS7GpM
,
http://sdt.unwto.org/content/partners-0