Pedro Tomas Delgado Ortiz, Co Founder CTO Agua Inc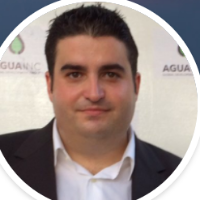 I am an experienced social entrepreneur of ecological water purification and wastewater treatment biotechnology. I specialize in macrophytes plants biotechnology production, installation, and maintenance.
I am devoted to providing sustainable clean water and treating contaminated water in the developing world and have significant experience working in both West and East Africa, and with more than 15 years of experience installing systems in Europe. I have worked on 5 continents trying to democratize the access to clean water and bring sustainable solutions to international communities.