Pablo Ruiz Molina, AREA MANAGER MIDDLE EAST at AZUD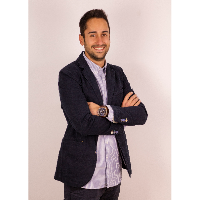 Industrial Engineer. Water treatment specialist. Remarkable experience in watertechnologies (drinking, desalination, waste and recycled water plants). Geographic mobility. English, French and Spanish speaker.
Operation and maintenance of desalination water treatment plant up to 150.000 m3/d. Remarkable experience working and commissioning plants abroad. I am conscious and I want to highlight the importance of water in our society and the numerous challenges around it.
Currently, Area Manager at Middle East, designing and solving customer projects related to water treatment in industry and municipalities.
Mail: pruiz@azud.com