Neda Gorjian Jolfaei, Postgraduate PhD Candidate in Engineering Asset Management at University of Adelaide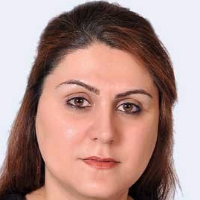 Neda Commenced her journey with the University of Adelaide under the Faculty of Engineering, Computer and Mathematical Sciences as a PhD Candidate in March 2017. Her research topic is "An Optimal Asset Life Cycle Decision Support Model for Asset Management in Wastewater Networks". Her research aim is to develop asset life cycle decision support model explicitly joint three aspects of asset lives and their determinants (i.e. physical age and degradation, operating, maintenance costs and technological changes). To this purpose, multi-objective optimisation method and stochastic dynamic programming would be applied to model an optimised asset renewal decision support. This model is expected to determine an optimal asset renewal and replacement time at the lowest life cycle cost in water industry, providing a stable and reliable service and having an optimised investment plan.
Moreover, neda is known as a professional Project Manager with Master of Business Administration. Worked over 13 years in various roles at an electrical panel manufacturing under Siemens licence. Very familiar with electrical automation and instrumentation equipment as well as multi-brands low voltage and medium voltage devices and panels such as Siemens, Schneider Electric, ABB and LG.