Luis Cuetos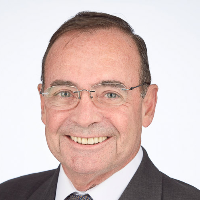 I have a B.Sc. and M.Sc. in chemistry. I also have practical training in technical areas, sales and marketing, finance and management, especially in the area of chemical specialties, energy and natural resources.
I started my career in Nalco Water an Ecolab Company, as product specialist for water treatment applications in Nalco of Venezuela. I went through several positions in Sales and Marketing areas until being appointed Company Manager in 1997 and responsible for operations in Central America and the Caribbean
Two years later, I began my international career by being promoted to Marketing Manager of the UNISOLV division in Latin America and after the merge with the BIG division, I was responsible for the Marketing department for all water treatment applications in the region.
I was later assigned to Singapore as Marketing Manager for water treatment water treatment applications in Asia-Pacific in order to restructure the Marketing and Technical Support department and support the region during the global crisis of the year 2008.
Finally returned to Latin America, initially as manager and later as Marketing Director for the Mining and Mineral Processing division In the region, covering Water Treatment as well as Process chemical applications.