Kim Allen, P.Eng., MBA, President and CEO at Allenvision Inc.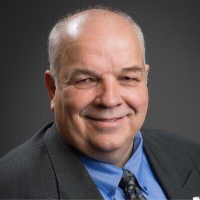 Kim Allen, P.Eng., IntPE, FEC, FCAE, MBA
An accomplished entrepreneur, senior executive and board member with demonstrated success spanning technology, electric and water utilities, regulatory sectors, professional associations, and startups.

Leveraging extensive experience executing long-term strategies, I am a valuable asset for startup or established companies encountering rapid growth or stagnant sales, or requiring expert financial planning. My broad areas of expertise include strategy, governance, engineering talent management, and data analytics.

Throughout my executive career, I was the CEO of Allenvision, Engineers Canada, Professional Engineers Ontario, Universe2U, DTE/Probyn Energy Solutions, Scarborough PUC and leadership positions at Ontario Hydro. I have been responsible for organizational alignment, finances, and policy governance resulting in revenue growth of 25%, and he executed changes to a $325M affinity program. In a previous role, I led a $400 million public utility that reduced customer interruption costs by $22M, cut operating costs by $21M, and increased working capital from $18M to more than $100M.

In addition to his executive career, I am the Co-Founder and Board Member of Ontario Energy Networks. I am an Advisory Board Member of the Engineering Blockchain Consortium and Verelec. Previously, I served as a Board Member of Certified Management Accountants, Yves Landry Foundation, Universe2U, Canadian Electrical Association. He was President and Board Member of the Toronto Electric Club. I also served as an advisor to the Ontario and federal governments. He is also committed to his community and is a former member of the Engineers Foundation for Education; New Pioneer Awards Selection Committee member; former Chair of Community Services Committee with the Rotary Club of Scarborough. He is a former hockey, baseball, soccer, and lacrosse coach.

I attained my MBA from the University of Toronto and his Bachelor of Applied Science in Electrical Engineering from the University of Ottawa.