Henrique Benites, Built environment sustainability researcher, consultant, lecturer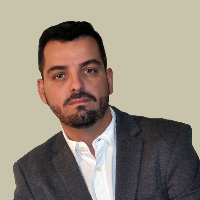 Architect and Urbanist with a master degree in 'Environment and Bioclimatic Architecture' and a postgraduate degree in 'Urban Engineering'. Currently 'PhD candidate', 'Sessional Academic' and 'Research Assistant' at the Faculty of Built Environment of the University of New South Wales (UNSW), Australia with a research focused on sustainable urbanism with a regenerative approach through urban metabolism, urban ecosystem services and life cycle thinking.

Involved with built environment sustainability since 2003. Broad experience in certification systems (AQUA-HQE, LEED, PBE Edifica, BREEAM, ISO 14.001), sustainability guides and plans for buildings, planned communities and construction sites, GHG inventories, environmental comfort and urban microclimate, green roofs and living walls, ecodesign, waste management plans and building/urban acoustics.

As a sustainability consultant, I've been part of medium and large-sized projects for planned communities, shopping centers, hotels, hospitals and office buildings all over Brazil, and the Olympic Games as well. As an architectural acoustician, I've been involved in projects worldwide.

Lecturer of built environment sustainability topics since 2011.