Eng. Mubarik Rabileh, Technical Officer at Somaliland Development Fund (SDF)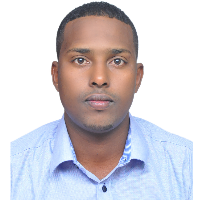 Highly motivated Bachelor of Civil/Water Engineering with 6+ years of verified experience in structural analysis and design of residential buildings, water facilities/structures etc. Accumulated experience working on a variety of construction and water related jobs with in-depth knowledge required to accurately take off quantities, estimate project budget correctly, drafting project designs and layouts and follow up project activities, ensuring that work is carried out in accordance with clients' agreement. Excellent in carrying out per-feasibility, baselines studies and generate standardized detailed report. Processing a good team spirit, having the ability to provide leadership in teams and build positive, solid relationship with all level of staff.
Keen to find challenging & suitable engineering position with ambitious company/agency that offers for career development and improvement.