Emily Simmons, Water Funds Strategy Associate at The Nature Conservancy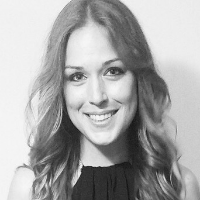 Emily Simmons is a Water Funds Strategy Associate within The Nature Conservancy's Water Security Program, which aims to improve the management and protection of freshwater sources for cities, communities, businesses and nature around the world. Emily provides project management support to senior staff, reports out on grant progress, and plays a key role in aligning the Water Funds team's conservation objectives across TNC's divisions and regional business units. This includes research on climate change adaptation and mitigation overlaps with Water Fund activities, enhancing knowledge management techniques, and building out demand/inspire strategies.
While Emily's scholastic achievements were first rooted in earth sciences (receiving degrees in Geology, Ecosystem Science & Policy, and Secondary Science Education from the University of Miami), it wasn't until 2011 when her Climate Change master's program at Columbia University guided her professional career into the realm of freshwater security. In addition to her academic pursuits, prior to TNC Emily gained experience with corporate sustainability, mining evaluation engineering, event planning, and environmental science tutoring.