Anna Poberezhna, CEO / FOUNDER SMART4TECH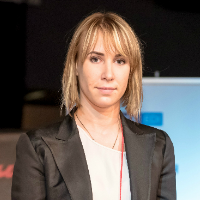 Strategic and innovation expert with a focus on the impact business, Global Goals for Sustainable Development, blockchain and green finance. Author and speaker - Blockchain for climate.
Has been also focused on research and development of the circular model for water trading on blockchain.
The project is closely interconnected with Waste, Energy, Food, & Carbon sectors.