YOUNG PROFESSIONALS: RISING STARS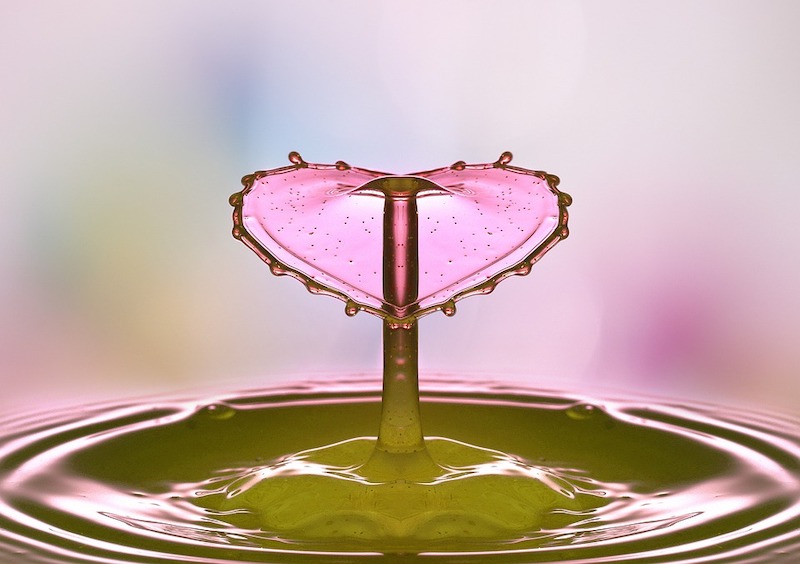 WQP recognizes seven young professionals shaping the water industry
Today's young professionals are tomorrow's industry icons. That promise seems possible with this year's class of WQP Young Professionals, who are leading the charge in their respective sectors of the water industry. The rising stars profiled in the following pages run the gamut from young business owners to patent holders shaping the future of the industry. Regardless of their role, all seem to share a deep passion for leaving the world a better place and sharing the value of water.
The WQP editorial team is honored to share their stories and encourages readers to nominate future young professionals for next year's program at bit.ly/wqp-nominations-2021.

Ashley Green
General Manager, All About Water LLC
Age: 32
Education: BA in Health Sciences
Why water?: "My father was working as a sales rep for All About Water and wanted me to gain some experience. I was 17 at the time and was hired on to do admin work. Within a few years, I was able to see the impact that we make supporting folks' effort to lead healthier lives. We improve water quality for families, and that is powerful."
Past life: Green joined the water industry straight out of high school.
Professional accomplishments: Her greatest professional accomplishment is becoming a general manager under 30.
Goals: "Simply put: to be a better version of myself each and every day. I wish to continue learning the industry (not just what we specifically handle in our dealership). In the dealership this year, we are planning to have each service personnel and management certified through the MEP. I have a strong desire to travel and learn more about cultures outside of my own. Ultimately, I want to leave a lasting impact on my community. Be that providing jobs, counsel or financial education; I want to know that a piece of the world is better because I was in it."
Greatest influence: Green's greatest influence is her mother. "Growing up I watched her work extremely hard to achieve things that for others appeared to come easily. She taught me hard work and how to be independent. But above all else, she taught me compassion and kindness for others."
Out of the office: She enjoys watching college football, reading, journaling and spending time with my family. "I am either extremely productive or on the couch surfing through Netflix."
Surprising fact: "I am addicted to baking!"
Giving back: Green volunteers for and donates to:
Feed My Starving Children;
Children's Hospital;
Homeless ID Project; and
The Metropolitan Association of Business Executives.

Brandon Schindler
Owner/President, Aquatek Water Conditioning
Age: 39
Education: Schindler is a member of the Water Quality Association (WQA) and Ohio WQA.
Why water?: "To be honest, I needed a job after school. [I] started working for a local water conditioning company and fell in love with the challenge of water treatment. Nobodies water is the same, so I enjoy the complexity of every job."
Past life: Schindler has been working in water for the past 20 years.
Professional accomplishments: His greatest accomplishment is becoming a business owner at age 38. "I never imagined I would be running a company. I enjoyed the install/service world of the business and never thought of becoming an owner. I still go out and do installs/service but not as much. I like the challenge and freedom I have now in deciding where the future leads for Aquatek."
Goals: "My first goal after I took over was to maintain the success that Aquatek has seen over the past several years. I am very pleased to see we have exceeded those expectations in 2019, and 2020 is already off to a great start. I think there is plenty of growth within our business. Customers are a lot more aware of their water quality and are looking for ways to improve and make sure it is safe."
Greatest influence: "When I took over the business I had a template on how to handle business and employees. My former bosses, Rick Harris, who I worked for five years and Bill Fortier, former owner of Aquatek, always stressed family first and being honest with the customers. I want to use these same values in my leadership of the company."
Out of the office: "I love sports. Although I don't get to play much anymore, I enjoy seeing my kids play and be able to coach when I can. I also enjoy staying in shape and working out."
Surprising fact: "We always go to local airshows as a family every summer. I always visit the military display booth to do the pull-up challenge. For the past two summers, I have won for the most consecutive pull-ups."
Giving back: "I have coached several of my kids' athletic teams and look forward to staying involved as much as I can. I am an active member of our church helping with setting up decorations and festivals. After becoming an owner, another goal was to be able to give back more to the community by supporting local charities and events, which we have started to do."
Steve Elrich
Business Development Manager, Solid Blend Technologies
Age: 35
Education: Associates of Science
Why water?: "I joined the water industry originally to become part of my families' company and help to move it forward. Once I became involved in the industry, it really peaked my interest.This industry provides a unique opportunity to learn as quickly as you want if you are interested, and you are able to serve such a diverse group of clients/markets."
Past life: Prior to joining the water industry, Elrich worked in forest management.
Professional accomplishments: "I have worked with and on the leadership team of our company to help with strategic planning, company growth initiatives and providing clear direction for all team members. I have led teams to facilitate the remediation and management of some of Ohio's largest Legionella outbreaks and case investigations. I have helped our company establish our position as a leader in Ohio for water management in health care and other industries. Working close with organizations such as the Ohio Department of Health to help craft and drive where our state should head to better protect public health and wellness with proper water management practices."
Goals: "I am currently finishing up my certification to become a Certified Professional Coach and would like to sit for my Certified Water Technologist exam in 2020. My coaching certification allows for better awareness of myself and how I show up when working with my team and with clients. It has also shown me how to be a better listener to help others gain awareness of what they want. My goal is to continue to improve myself and be a steward of managing one of our most valuable resources, while educating our clients and the public."
Greatest influence: "One of my greatest influences in my life was my grandpa, Dan Smith. He taught me a lot of things throughout my life, from working on various things to work ethic, in general. He also taught me, indirectly, that no one in this world is perfect. What's important is to choose how you show up, always be humble and wiling to help others, and stay positive. He was such a good person."
Out of the office: Elrich loves spending time with his wife and two kids. He also enjoys playing guitar, singing, hunting, fishing and riding motorcycles.
Surprising fact: He graduated valedictorian from his graduating class in college.
Giving back: "I meet weekly with my men's group where we work on emotional awareness and intelligence. We all work on sharing that and influencing others to grow in this area of their lives in our community."
Joshua Mertz
Director of R&D-Adsorbents Graver Technologies
Age: 35
Education: Ph.D. in Inorganic Chemistry, Northwestern University; B.S. in Chemistry, Haverford College
Why water?: "When I was in graduate school, I wanted to work on technical challenges that would be useful globally. Creating new chemistry not just for scientific understanding but for an important application was always of interest to me. The work that we were doing at Northwestern was focusing on framework synthesis of chalcogenides (sulfur/selenium-based crystals) specifically for heavy metal and nuclear waste remediation. Few could argue that the water challenges we face are simple. I joined the water industry to be an active participant in the solutions to those challenges."
Past life: Mertz has worked in the water industry in various capacities throughout his career. "Previous to entering the drinking water industry, I was part of the nuclear water/wastewater industry. I worked on several projects to remove radioactive ions from water sources, the most challenging of which was the clean-up of the Fukushima Daiichi Nuclear Power Station in Japan. Yes, I was on site. No, I don't glow."
Professional accomplishments: "When I think about my professional accomplishments, I have to say that I am most proud of the patents on which I have worked. I have five issued patents in the fields of material synthesis and system designs. I have several more applications pending, specifically related to my work at Graver Technologies. I enjoy writing and reviewing papers and articles for scientific journals and trade magazines. While I have presented lectures and posters to many different types of audience members, my favorite experience was organizing and leading an educational booth on 'radiation' for school children in Washington, D.C. By and far, my most memorable experiences have been in delivering water treatment technologies to customers in Japan."
Goals: "From a technical side, I would like to continue to tackle and solve tough water challenges, specifically in the areas of wastewater and drinking water. One of the more difficult challenges lies in the redox reactive chemistry of selenium and chromium contaminated water. I'd like to bring a simple but strong solution to that industry challenge. I would also like to work with academia a bit more. There are some fantastic ideas coming out of many institutions of higher education. However, the transition from academia to industry can be difficult. I'd like to find a way to build stronger partnerships to bring technology ideas to the market."
Greatest influence: "I would be remiss not to mention all of my colleagues, both past and present. I have learned so much from each of them that it is hard to draw my greatest influence. Two colleagues stick out in my mind: Dr. Gaetan Bonhomme and Dawn Adams. Gaetan continues to inspire me with his optimism and entrepreneurial talent. Without his guidance, I wouldn't have learned to take the risks necessary to succeed. Dawn frequently reminds me to step back and put on my "problem solving hat." Her mentorship on project management and leadership are key to my current success. I owe much of my understanding of the business and industry worlds to these great friends."
Out of the office: Mertz does not have much free time for hobbies, as a parent. However, he does enjoy photography and woodworking in his free time.
Surprising fact: He is a member of USA Fencing's referee cadre.
Giving back: "I was brought up with a strong sense of community service and as such, I try to participate in many organizations to help my community directly and indirectly. I am an active admissions volunteer for my alma mater, Haverford College. I was an active member of a Rotary club (Paul Harris Fellow), and I serve as a member or observer of several WQA committees." Mertz is also a member of the WQA Water Sciences Committee.
James Peterson
Market Development Manager, Americas Crystal IS
Age: 30
Education: BSc. Mechanical Engineering from Rensselaer Polytechnic Institute, with a focus in Advanced Manufacturing; Pragmatic Marketing Certified, Level VI.
Why water?: "I had the opportunity to join the water industry about three years ago when Crystal IS started leading the UVC LED industry with high UV output LEDs. I solidified my choice to stay in water when we started discovering just how much UVC-LEDs will improve access to water disinfection in the future. I'm still shell-shocked over how existing UV lamp or chemical disinfection technologies have provided such little price or function improvement over the years and I am thrilled to be bringing semiconductors into water treatment to change that."
Past life: "I co-founded and developed the technology for Vital Vio, an LED disinfection company and have focused on growing businesses with LED disinfection to improve hygiene ever since. Before that, I'd always been focused personally and professionally on new technology development, working as an engineer, academic and designer across automotive, composites and aerospace teams."
Professional accomplishments: "I was most thrilled to win a spot on the Forbes 30 Under 30 list when I was 26 for my work at Vital Vio, along with my five granted patents from how extensively we changed the field of disinfection and LED lighting with such a small, boot-strapped team."
Goals: "I'm focused long term on making decentralized water treatment a viable and attractive approach for private, small and medium water systems. Smaller systems are critical both for increasing access to safe water, and due to our centralized approach to water infrastructure, increasingly lacking resiliency and an ability to deal with emerging contaminants."
Greatest influence: "My dad, Jeff Peterson, and his 41 years spent protecting water quality at the [U.S.] EPA and the White House still motivates me professionally to work on things that matter and to stick with it."
Out of the office: "I'll use any time I get for camping and road trips in the warm months, along with cooking together with friends all year round. In cold months lately I've become an amateur antiques picker, focused on Scandinavian and mid-century modern pieces."
Surprising fact: "I've burned my eyebrows off at least three times during my early days in the lab and as an engineer."
Giving back: "I serve as a volunteer chef for a group that hosts open dinner parties intended to build stronger connections between members of our community from all walks of life."
SOURCE AND THE REST OF THE AWARD WINNERS WQP
Author: Lauren Del Ciello is managing editor for WQP. Del Ciello can be reached at ldelciello@sgcmail.com.