World unique technology for Sludge treatment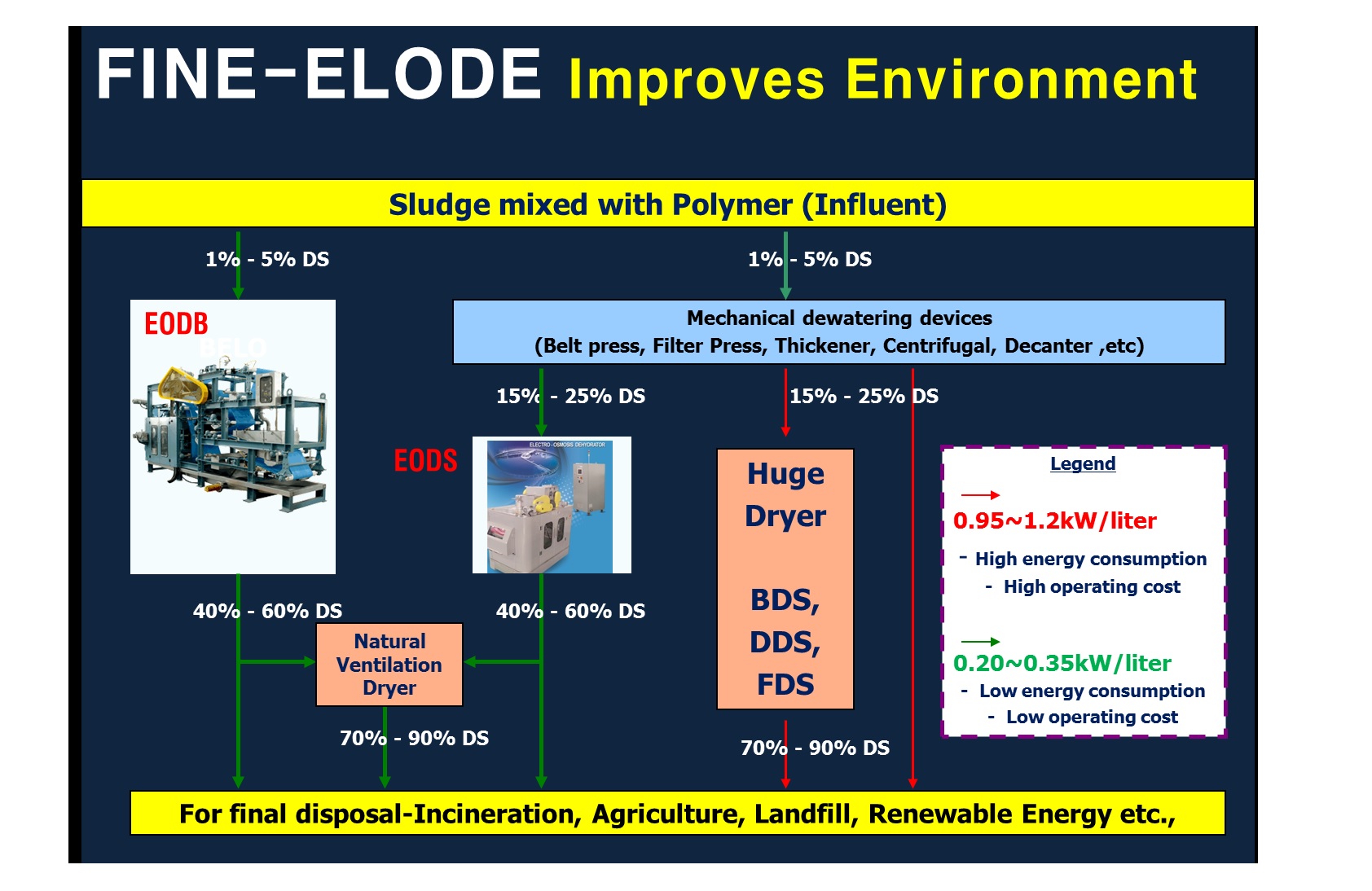 How about 'Sludge treatment'? If you are interested in, Please visit to www.bluewin.kr for ​world unique ​technology ​ELODE system.
ELODE system is
1. No Competitor! in the World for Sludge Dewatering~
2. 30%wt (70%ds) Guarantee! for most of WWTP sludge characteristics.
3. 0.25kWh/liter water removed! (Lowest Energy Consumption)!
4. 12months Recovery of Investment (Faster ROI)
5. World Lowest Operating Expenditure!
6. World Lowest Capital Expenditure!
It is very Simple Flow sheet combined with Beltpress/Decanter/Thickener/Screwpress/other mechanical machine+ELODE+NVD(Natural Ventilation Dryer)--> Cakeout less 30%wt.
Total Energy consumption less 150kWh/system.
Throughput: 1000~1200kg @18~20%ds,
Daily 24hours full automation system with no need operator or worker.
Now we are looking for an leading business partner who's interested in "Wastewater Sludge Dewatering, Sludge Reduction or Sludge renewable energy" Please keep in touch at your convenient time after preview of our web-site.
With best regards,
Antonio KIM