WEF Announces ​Application ​Period For 2018 ​Water ​Leadership ​Institute ​
The Water Leadership Institute program is aimed at educating, training, and providing opportunities that enable developing and emerging leaders to build strong lasting relationships within the water industry.

This intensive program allows participants the opportunity to engage in management training, and leadership development through a blended learning approach that includes the examination of complex challenges facing the water and wastewater industries and networking with public and private sector practitioners.
Participants will build skills and knowledge needed to effect change within their organizations. Participation in this program is determined by a competitive application process.
The application for the 2018 program is due January 31, 2018.
NEW SCHOLARSHIP ANNOUNCED: In October 2017 the WEF Board created the George S. Hawkins Scholarship to the WEF Water Leadership Institute.

The scholarship will be given annually to one participant in the Water Leadership Institute and highlights George's commitment to developing future water sector leaders.
Each applicant will be considered for the scholarship which will cover the program's tuition.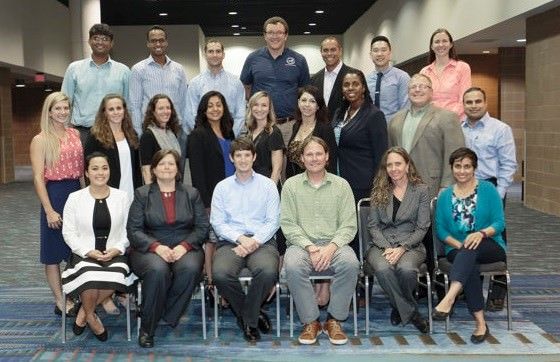 2016 Water Leadership Institute Graduates at WEFTEC 2016 in New Orleans, LA.
Find out more: Water Leadership Institute