Water management in farming challenge for Oman: MEDRC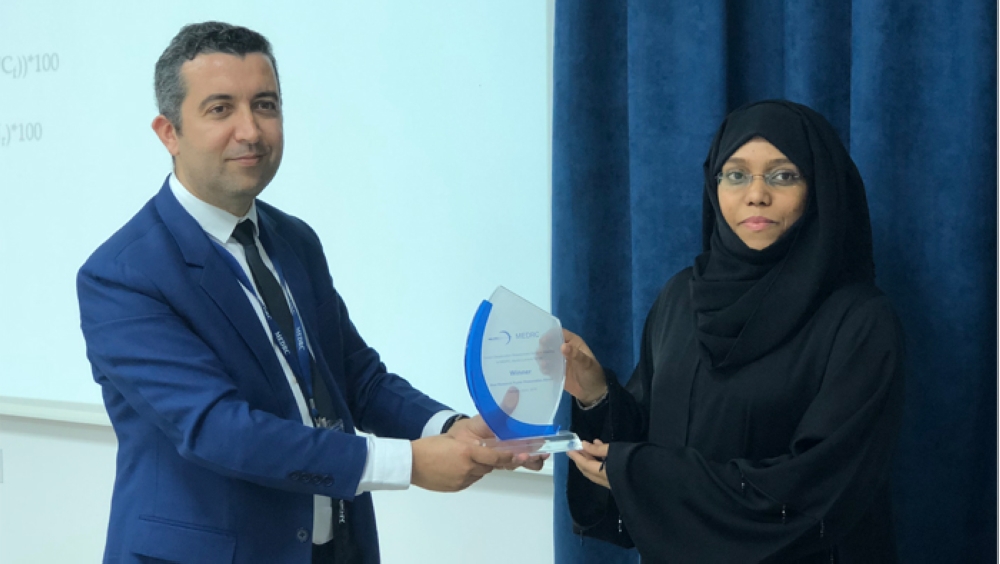 Muscat: Efficient water management in farming is a major challenge for the Sultanate, the Middle East Desalination Research Centre (MEDRC) has said.

The centre had organised a talk on the topic "Towards efficient use of water in agriculture" at their headquarters in Al Hail, Muscat, on Sunday. The discussion was a part of MEDRC's initiative, Omani Desalination Research Network, launched in 2016.

The initiative is aimed at providing a platform to water desalination experts and researchers, highlighting new research findings, producing collaborations, and meeting Oman's water challenges. Oman is famous for its date orchards that require water. Also, vegetables are grown in Dhofar, while Jabal Akhdar is famous for its fruits, especially pomegranates.

Meanwhile, alumni from top universities bagged prizes for research posters they presented during the event. The award for the Best Research Poster Presentation was won by Tahani Bait Suwailam from Sultan Qaboos University (SQU) for her poster titled "Seawater greenhouse, toward freshwater irrigation production."

The second place was awarded to Afrah Al-Shukaili from SQU for her work titled "Tilted porous composite as evaporating cap: Do desert dunes preserve moisture by capillary barriers?" The third prize was won by Hawraa Al Ajmi from International Maritime College Oman (IMCO) of Sohar for her poster titled "RO desalination using renewable energy."

Presentations were made on behalf of Omani educational institutions, ministries and governmental bodies.

MEDRC representatives said the farming sector was the biggest consumer of water worldwide. They said that ensuring efficient water management in agriculture was a global challenge, adding that there were challenges specific to Oman.

"Globally and in Oman, agriculture is the largest user of water. Water use in agriculture is often highly inefficient, with only a fraction of the water diverted for agriculture effectively used for plant growth, with the rest is drained or lost via evapotranspiration," an official MEDRC statement read.

"With population growth and rising affluence, the need for food, and thus, agricultural water for irrigation is increasing. Thus, producing more with less is the only option. The aim of the workshop is to present applicable solutions to specific problems related to water management in agricultural practices," it further stated.