Waste In, Resources Out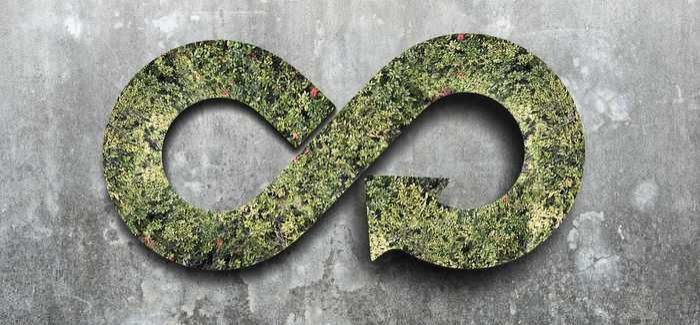 The traditional economy — our take-make-dispose economy — is challenged by a variety of mega-trends including rapid population and economic growth, rising resource scarcity, and climate change impacting the availability and quality of natural resources. To reduce the exposure of the economy to these trends, there is a shift towards the circular economy in many sectors.
By Robert C. Brears*
In the circular economy, the focus is on the 3Rs of reduce (reducing material consumption), reuse (reusing materials), and recover (recovering valuable materials from waste).
The Circular Economy and Wastewater
Traditionally, wastewater is seen as a burden that needs treating and disposing of. However, wastewater is a source of valuable resources including energy and nutrients.
Helsinki's circular wastewater treatment plant
Helsinki's Viikinmäki Wastewater Treatment Plant processes wastewater from industry and 800,000 people in Helsinki and its 7 neighboring municipalities. The average wastewater flow is 280,000 m3/day and peak flow is 700,000 m3/day. Of the waste, around 85% is domestic wastewater and the rest is from industry.
Recovering energy
The sludge generated in the treatment process is processed in digestion tanks, with the methane gas generated in the digestion process utilized in energy generation to produce electricity and heat. The electricity generated corresponds to 70% of the wastewater treatment plant's electricity needs, with the aim of reaching 80% soon.
Recovering nutrients
Meanwhile, the digested and dried sludge from the wastewater treatment plant is transported to the Metsäpirtti composting field in Sipoo. The sludge is mixed with peat in a ratio of 1:1. The mixture is composted in stacks for around 6 months, after which sand and biotite is added to the mixture. In the last stage of the process, the soil mixture is screened (with the screen size set at 20 mm). Following which, Metsäpirtti soil products for gardens is created, enabling the wastewater treatment plant to recycle around 580 tons of phosphorus and 620 tons of nitrogen per annum.
The take-out
Wastewater treatment plants facilitate the development of the circular economy by recovering valuable materials from waste.
*Robert C. Brears is the author of Urban Water Security (Wiley), The Green Economy and the Water-Energy-Food Nexus (Palgrave Macmillan), and of the forthcoming titles Natural Resource Management and the Circular Economy (Palgrave Macmillan) and Blue and Green Cities (Palgrave Macmillan). He is Founder of Mitidaption, which consults on climate change risks to business, governance, and society.
Facebook: YoungWaterLeaders
Twitter: YoungH20Leader