Taking a glimpse of the journey of a young water expert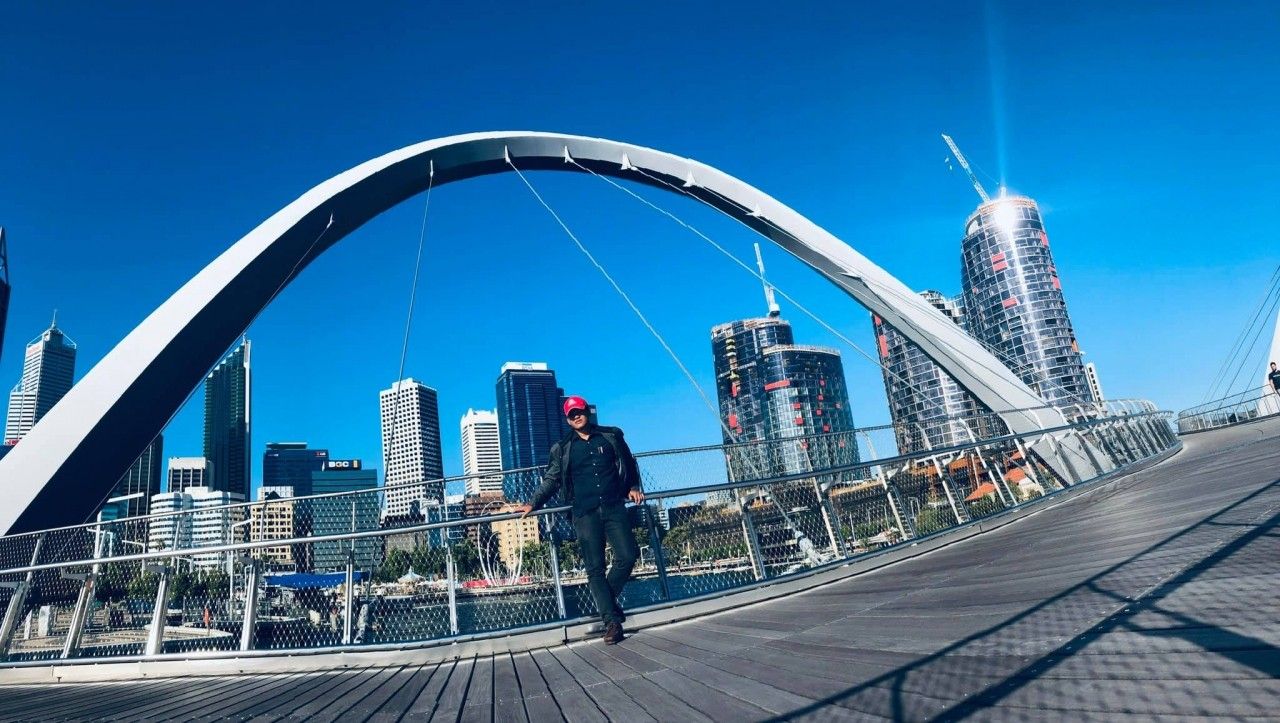 Tha Peng Cung, a young water expert
"Water isn't just a subject, it's a human right"
Tha Peng Cung , one of the emerging young water professionals from Myanmar, is currently working as a staff officer for the Irrigation and Water Utilization Management Department, Ministry of Agriculture, Livestock and Irrigation. Ethnically, he belongs to Chin and graduated from Technological University (Kalay) with a Civil Engineering Degree. Further, he did his Master of Integrated Water Management (MIWM) running by the International Water Center and hosted by Griffith University.
Motive for becoming a young water expert
During he was in his primary school, every household in his neighborhood had to fetch water from the public taps implemented by UNICEF. Years later, some households in a favorable well off directly connected pipes from water sources to their houses, and some even fenced the public pipe stands into their courtyard. This sort of privatizing water sources and public pipe stands is leading to which, others can't get enough water anymore. His family was one of the households that had been suffered from these situations. Also, during his undergrad study year, he volunteered as a survey conductor for a rural water supply project financed by UNDP in Falam Township, Chin State. Subconsciously, all these occurrences have shaped him to become the one who has a keen interest in water.
Career life
After he had graduated, he was awarded a scholarship a program called Intensive University Preparation Program run by Kant Kaw Education Center for a year in 2012. Then, he worked as a translator for Kumudra and Modern journal and as a project coordinator at Mekong Economics Ltd. After all these years, he contemplated that he wanted to become an expert in a field he is passionate. Thus, he threw himself into the water sector and became a staff officer at Irrigation and Water Utilization Management Department.
Master student life at International Water Center
He researched a lot about water while working as a staff officer and aspired to study abroad to learn more in-depth.
"I did apply every available scholarship related to water, keeping in mind that it's my responsibility to apply whether I get the scholar or not. I self-studied English and took the IELTS test twice,"
Tha Peng Cung explained how he prepared to study abroad. With all of his efforts, he got the Australian Award Scholarship and attended the Master of Integrated Water Management (MIWM) course at Griffith University in Brisbane, Australia.
"Once, I studied a MOOC from the University of Geneva focusing on Water Resources Management and Policy, in which, I realized my interest in Water Governance and Project Management. These areas become my main interest and the master course module also fits completely," Tha Peng Cung explained the reason he chose MIWM.
"I was very fortunate to have such great roommates in a foreign land for a year and a half. My roommates are friendly and helpful but I had some difficult time in communicating with them due to the language barrier" he said.
"According to the nature of the course, we had to go several site visits including the North Stradbroke Island, Oxley Creek Wastewater Treatment Plant, Brisbane River Field Trip, Great Barrier Reef, and the University of Western Australia in Perth," he mentioned about his great experience.
Brisbane River Field Trip
North Stradbroke Island Field Trip
Oxley Creek Wastewater Treatment Plant
Collaborative Planning Field Trip to Ipswich
Perth Field Trip
SOURCE AND FULL ARTICLE MYANMAR WATER PORTAL