Tailor-made Industrial Water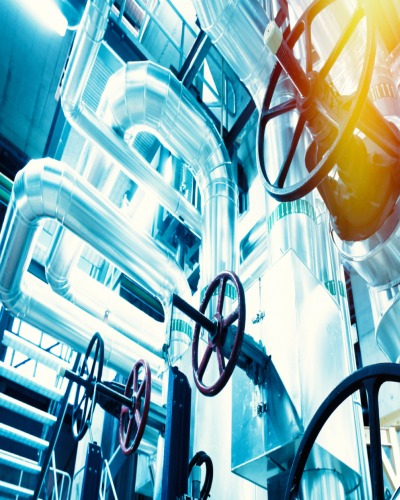 Water is a key component of local and national economies with the resource often a key input in a variety of industrial value chains. As industrial demand for water increases the sector needs to increase its water productivity. A failure to do so could lead to the loss or disappearance of jobs.
*By Robert C. Brears
Tailor-made industrial water to meet rising demand
Majority of jobs dependent on water
It is estimated that more than 1.4 billion jobs, or 42% of the world's total active workforce, are heavily water-dependent while another 1.2 billion jobs, or 36% of the world's total active workforce, are moderately water dependent. In total, 78% of jobs in the global workforce is dependent on water.
Water-dependent industries
Half of the global workforce is employed in eight water and natural resource-dependent industries including agriculture, forestry, fisheries, energy, manufacturing, recycling, building, and transport. Currently, industry and manufacturing account for around 4% of global water withdrawals. By 2050, it is projected that manufacturing alone could increase its water use by 400%.
Meeting rising demand with non-conventional supply
To ensure industry has access to adequate supplies of good quality water and maintains productivty, utilities have been researching and developing 'non-conventional' sources for large-scale customers. Examples of which are as follows.
Research on industrial wastewater reuse
Singapore's Public Utilities Board (PUB) has been conducting research on recycling and reuse of industrial wastewater. Industrial wastewater is a by-product of manufacturing processes at industrial or commercial premises. With suitable treatment, industrial wastewater can be recycled and reused as boiler or cooling tower feed water in addition to irrigation and toilet flushing. PUB has also been conducting research on Low-Temperature Thermal Desalination (LTTD), a desalination process that utilizes low-grade industrial waste heat to produce high-quality freshwater. This requires minimal electricity demand as waste heat can come from various sources including power plants, refinery plants, and waste incineration plants etc.
Tailored industrial water
In Flanders, De Watergroep provides tailored industrial water for industry and service business customers. The water utility's Industry and Services Business Unit charts the company's internal water streams, analyzes sources of available water, including groundwater, surface water as well as wastewater or reusable process water, and seeks ways of optimizing water consumption. The quality of water supplied depends on the customer's requirements, for example, whether they require cooling water or demineralized water etc. The Business Unit usually carries out its industrial water projects according to the concept of Design, Build, Finance and Operate (DBFO) contracts. The Business Unit has also developed a mobile pilot installation and drilling team unit for business customers to see how the utility can match desired water quality with available water resources. The pilot system uses various techniques including ultrafiltration and reverse osmosis on a small-scale, enabling customers to make decisions on investments and the techniques to be used.
The take-out
To meet rising demand for industrial water, utilities can develop tailored solutions that utilize non-conventional sources.
*Robert C. Brears is the author of Urban Water Security (Wiley), The Green Economy and the Water-Energy-Food Nexus (Palgrave Macmillan), and of the forthcoming title Blue and Green Cities (Palgrave Macmillan). He is Founder of Mitidaption, which consults on climate change risks to business, governance, and society.
Facebook: YoungWaterLeaders
Twitter: YoungH20Leader