Students Help Orphanage in Tanzania with Water Supply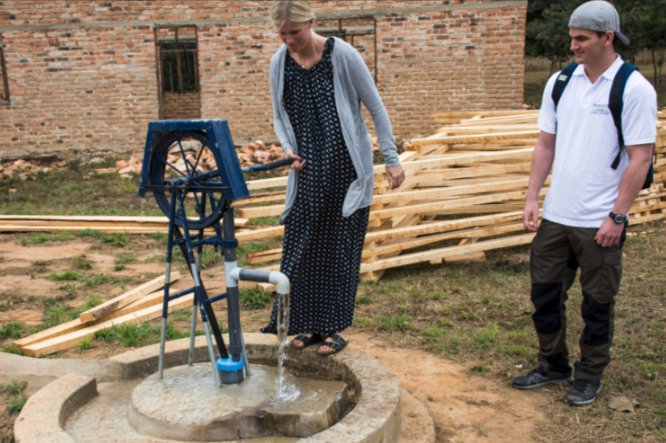 Twenty students at the Luleå University of Technology participate in a project in Tanzania via the organization Engineers Without Borders. In July, they will go to the village of Bumilayinga in western Tanzania to build a water reservoir for an orphanage.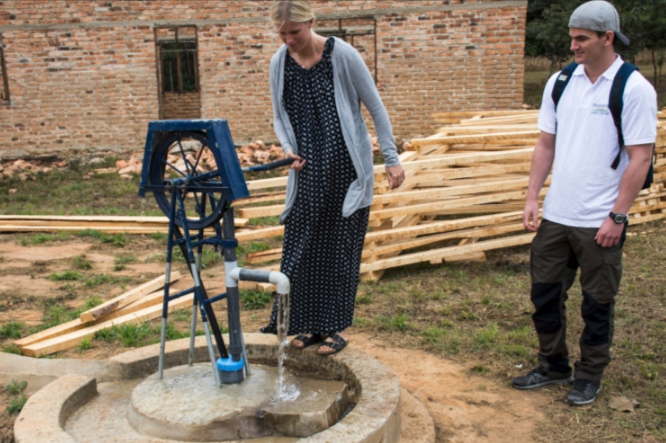 Water pump in the village of Bumilayinga, Tanzania, which has been built with the help of Engineers Without Borders (Image source: ltu.se)
– For the orphanage, with 15 children and 8 adults, to pass the dry season for three to four months, approximately 40 cubic meters of water is needed. Our idea is to collect rainwater during the rainy season, build a reservoir and clean the water. The project is designed in Luleå, but during implementation, we employ as much local workforce as possible. It is important that we are effective in order to succeed with the project. The need is determined by the people in Tanzania and there is direct contact between the orphanage and us, says Maria Josefsson, project manager and student at MSc in Sustainable Energy Engineering at Luleå University of Technology.
Filip Simàn, a student at the Master Programme in Natural Resources Engineering, was in Bumilayinga 2016 and worked for two weeks on behalf of Engineers Without Borders.
– We installed a water pump and invented the needs. It was much appreciated by the locals and instructive to us. We get better at developing the projects accordingly.
Creates sustainable solutions
Engineers Without Borders is an international, non-profit, non-political, non-religious organization that also has a local presence in Luleå.
– We want to improve the quality of life for those who do not have access to water, light, and sanitation in a direct and sustainable manner. What we take for granted, says David Olsson-Granlund, who leads Engineers Without Borders in Luleå, and continues to talk about the organizations' activities:
– With the help of knowledge from education, we can help others and at the same time develop themselves, it is rewarding to be able to help the orphanage in Tanzania. We also want to inspire young people to become engineers and we work on reaching out to schools. Engineer is an exciting and creative profession that more people should choose. The project of giving orphanage access to clean water is a challenge that requires commitment, creativity, and hard work.
Looking for sponsors
Albert Majdandzic, a student at the MSc in Industrial and Management Engineering, works as a finance manager for Engineers Without Borders in Luleå. Getting funding for the business requires a lot of work.
– We work intensively to get funds together to implement the project. The group organizes events and we especially turn to companies in Luleå and Norrbotten. A special thanks to SSAB Europe for their support, but we want more organizations to support the project. Imagine being able to improve the living conditions of some who really need it! It is also a great opportunity for companies to create awareness among young prospective engineers at Luleå University of Technology and about ten other universities.
Source: Luleå University of Technology