Stockholm ​Junior Water ​Prize Winners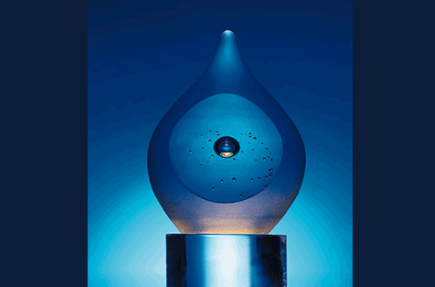 Each year, the Stockholm Junior Water Prize competition encourages thousands of the world's brightest student-scientists to explore their interest in water and the environment.
By Joan Rose

Finalists from each participating country are invited to Stockholm, Sweden, during World Water Week to discuss their projects and to be interviewed by a jury of international experts.
Competing against students from 32 other countries, Chang and Thorpe won for developing a water purification system that can rapidly, and cost-effectively, detect and eliminate bacteria in water that can cause diseases like cholera.
Why is their research important? According to the United Nations, almost 1.8 billion people rely on a source of drinking water that is contaminated with feces, and each day, nearly 1,000 children die due to preventable water and sanitation-related diseases that cause diarrhea.
Chang and Thorpe's project could be used to help save many lives around the world. As the jurors for the competition pointed out, "the project has the potential to revolutionize the future of water quality." What effect would this have on public health? To put it succinctly: water quality is health.
The accomplishment of these remarkable students underscores the importance of making sure that science courses are a big part of the curriculum in schools at all levels. We must never forget that today's students will be tomorrow's innovators. They will be at the forefront of finding the solutions for the world's biggest environmental and public health challenges.
Read full article: Huffington Post
Here you can read up on the winning ideas.