Silicon Valley Wants to Solve Our Water Problems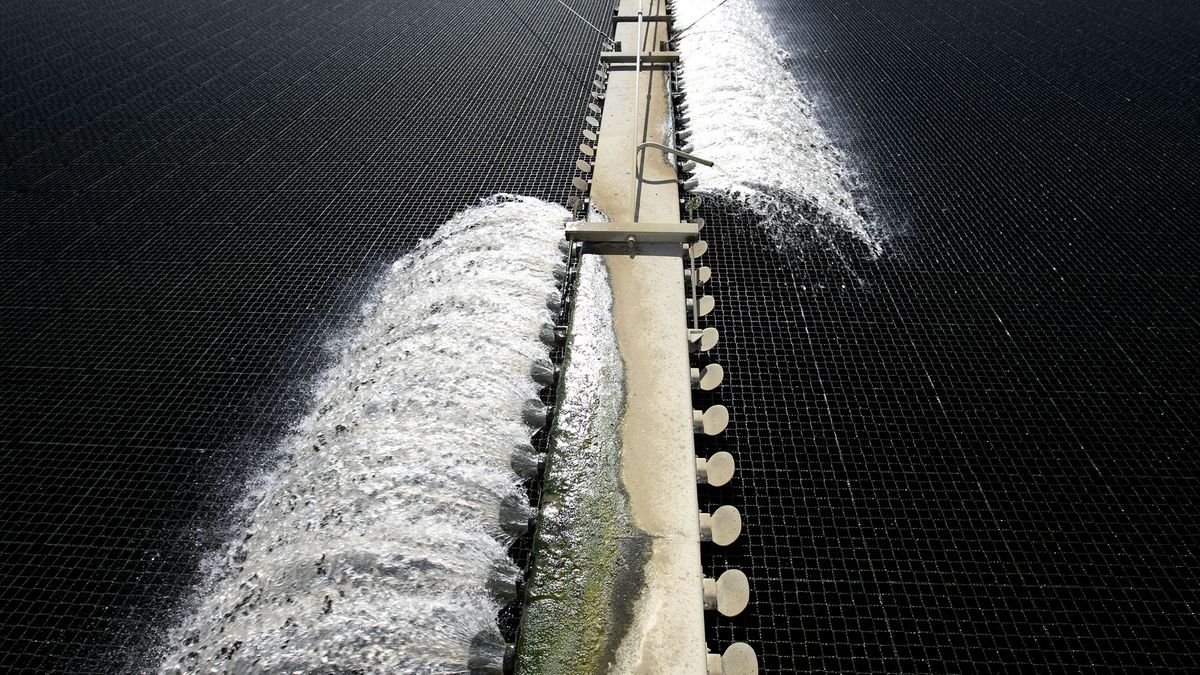 Despite a lack of VC funds, there's a steady flow of entrepreneurs.
***By Katie Fehrenbacher***
Gary Kremen—the founder of Match.com, former owner of Sex.com, and serial investor—is into water.
The entrepreneur started investing in water tech startups a few years ago. Today he's an elected member of Silicon Valley's water district, an agency that manages water and flood control for 2 million people. Earlier this year, he helped craft a proposal to build a tunnel under the Sacramento-San Joaquin River Delta that could improve drinking water reliability for cities from San Jose to San Diego.
Following several years of investing in energy and solar startups, Kremen became attracted to water problems, he says, because it's an issue that's yet to be solved. "Water is so, so, so, so hard," he says. "We need to focus on the hard things."
A small fraction of venture capital dollars currently goes into tech to manage or clean water. Analysis from research company Cleantech Group finds that total dollars and deal volume for water tech startups in 2016 were down 70 percent and 65 percent, respectively, from a peak in 2013. Many water investments are now coming from family offices, corporate investors, and philanthropy.
But despite the investing challenges, there's still healthy interest from entrepreneurs, who are drawn in by issues such as California's drought, the Flint, Mich., water crisis, climate change, and population growth. The number of tech accelerators focused on water issues jumped from 14 in 2013 to 26 in the first half of 2017, according to Cleantech Group.
At the same time, water-intensive industries looking to conserve resources and comply with regulations are increasingly turning to software to do so.
Robin Gilthorpe, chief executive officer of seven-year-old WaterSmart Software Inc., says he now sees "a good steady flow of capital and entrepreneurs into the water sector." His company, which was Kremen's first investment, uses data to help water utilities improve their operations.
"Three years ago, 'digital water' wasn't a thing. Today there's a lot of talk about it," says Gilthorpe, who entered the field after a career in big data and analytics.
Silicon Valley even has its own water-focused tech accelerator, ImagineH2O. The company began eight years ago and has worked with more than 80 companies, including WaterSmart. Leveraging water data is one of the bigger trends for ImagineH20's companies, says its president, Scott Bryan. "Entrepreneurs are applying what they learned in IT and biotech to the water space," he says.
Some argue that the greatest opportunity to invest in water is in industrial applications, not municipal water use.
The 50,000 or so U.S. water utilities are both highly regulated and conservative when it comes to buying and installing new technology. Gilthorpe of WaterSmart—which does sell to utilities—contends that these utilities are conservative with good reason. "Water is so essential to life; you can't take risks with it," he says.
But even the market for managing industrial water has its challenges. In recent years, the oil and gas sectors have pulled back from buying tech that's used to manage wastewater. That has contributed to a drop in venture capital investment in water tech startups in recent years, say analysts at Cleantech Group.
Some startups have managed to find buyers despite the difficulties. Earlier this year, Monsanto Co.-owned Climate Corp. acquired a startup called HydroBio, which was using data to help farmers manage irrigation. Climate Corp. now offers the software to customers in Europe and plans to expand sales to farmers in the U.S.
"Water will continue to be a challenge in agriculture. Digital tools will help growers make more informed decisions," says Climate Corp. CEO Mike Stern.
Kremen has had more success than most with his water investments. In addition to putting one of the first checks into WaterSmart, he also backed Aquacue Inc., a leak detection company that was bought by Badger Meter Inc., as well as a water treatment startup called HydroNovation Inc., which was acquired by Taiwanese company KemFlo International Co.
Despite his investing wins, Kremen remains unusually focused on water policy. He plans to run for reelection to his district board seat in 2018.