Scotland's Wastewater-to-Heat Initiative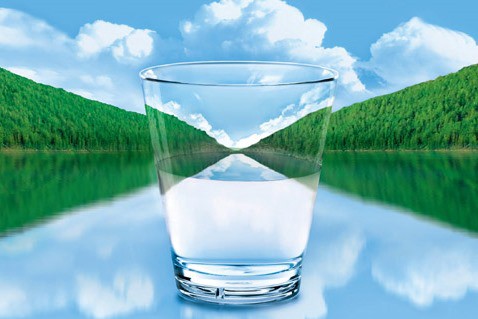 Scotland has around 32,000 miles of sewer networks across the length and breadth of the country. Within these networks flows a steady stream of thermal energy from the discharge of showers, washing machines, and a range of industrial processes. Read how Scotland is ensuring this heat is not flushed down the drain.
By Robert C. Brears*
Scottish Water Horizons — a commercial subsidiary of Scottish Water — has teamed up with SHARC Energy Systems to establish a joint venture to expand and accelerate the deployment of wastewater heat recovery systems across Scotland. Scottish Water Horizons will provide commercial funding for the projects while SHARC Energy Systems will provide the design, build, and operational expertise for the green energy installations. The Scottish Government is supporting the scheme too by providing 50% capital support through its Low Carbon Infrastructure Transition Programme.
The SHARC heat recovery technology, which took six years of research and development, extracts the natural warmth found within the wastewater network, which sits at around 21 degrees Celsius, by:
1. Using a patented system to separate solids and liquids within the wastewater stream via a unique clog-proof mechanical filtration system
2. Directing the filtered wastewater through a heat exchanger to extract the natural heat
3. Using a heat pump to boost the temperature even further (to around 60 degrees Celsius) before transferring the heat for heating of buildings and hot water systems (done under a heat supply agreement)
No-upfront costs to customers
Commercial, private, and public customers who sign up with the innovative heat system do not pay any up-front investment costs. Instead, the customer signs up to a long-term heat supply agreement with all the design, installation, and supply of equipment costs included in the supply agreement. In addition, there are no maintenance costs associated with the system as the technology is serviced and maintained throughout its lifespan by qualified engineers.
Borders College warm and toasty while reducing emissions
Scottish Borders College, in partnership with Scottish Water Horizons and SHARC Energy Systems, has installed the United Kingdom's first wastewater heat recovery system under this scheme. With over 6,000 students and the campus containing a range of buildings including a modern main building and an 18th Century mill, the project tapped into the local town's sewer network as well as built an energy center to house the technology, which was designed with the specific requirements of the college in mind. With no up-front capital costs, Border College entered into a 20-year heat sale agreement with SHARC Energy Systems. The result is that the heat recovery system provides the campus with up to 95% of its heating demands and saves over 230 tons of carbon emissions per year.
The take-out
Urban centers can tap wastewater as a source of heat for buildings, reducing energy demand and carbon emissions.
*Robert C. Brears is the author of Urban Water Security (Wiley), The Green Economy and the Water-Energy-Food Nexus (Palgrave Macmillan), Natural Resource Management and the Circular Economy (Palgrave Macmillan), and Blue and Green Cities (Palgrave Macmillan). He is Founder of Our Future Water, Mitidaption, and Mark and Focus.
LinkedIn Groups: Our Future Water / Urban Water Security
Twitter: Mitidaption / YoungH20Leader / Our Future Water