Nalco's Water University in Naperville to Teach Conservation, Innovation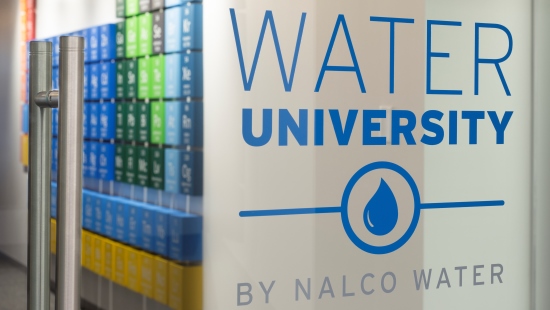 A new training facility inside a Naperville office building will help companies use less water, recycle more and decrease global water demand.
Water University by Nalco Water is a 9,380-square-foot training and education complex that opens Monday inside the Nalco Water/Ecolab campus at 1601 W. Diehl Road.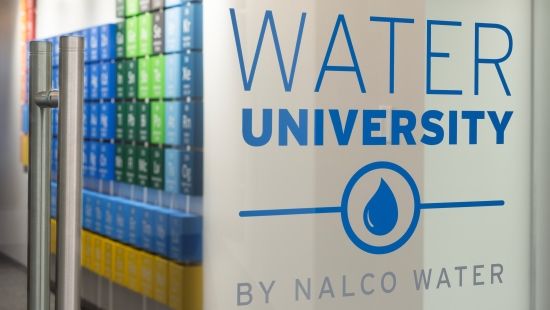 Source: Ecolab
Nalco Water already helps its customers lower water use and recycle more of the water they need to power boilers, chillers, dishwashers, laundry machines and even respirators. But the new Water University, which has been under development since early this year, will make the learning experience more hands-on, interactive and responsive to new technology, said Andy Cooper, vice president of research and development.
"It's very much an experiential learning center," he said. "The latest, greatest stuff comes to Water University first."
Learning about water use and conservation in business processes is significant because of the growing demand for fresh water, which is expected to exceed supply by 40 percent by 2030, Cooper said.
Already, he said less than 10 percent of fresh water in the U.S. is reused, and only 3 percent of wastewater across the globe is recycled.
The new university will inspire customers, Cooper said, "about what we do as we save the world's water."
The learning space begins with an "immersion portal" and video room that digitally gives the feeling of being surrounded by water.
It also includes a training facility, a customer experience center, a system assurance center, several small conference or meeting rooms and an auditorium that seats 100.
The customer experience center is almost like a water-use museum.
Read full article: Daily Herald
Visit Water University Ecolab