Launched: Climate Change Adaptation Technologies for Water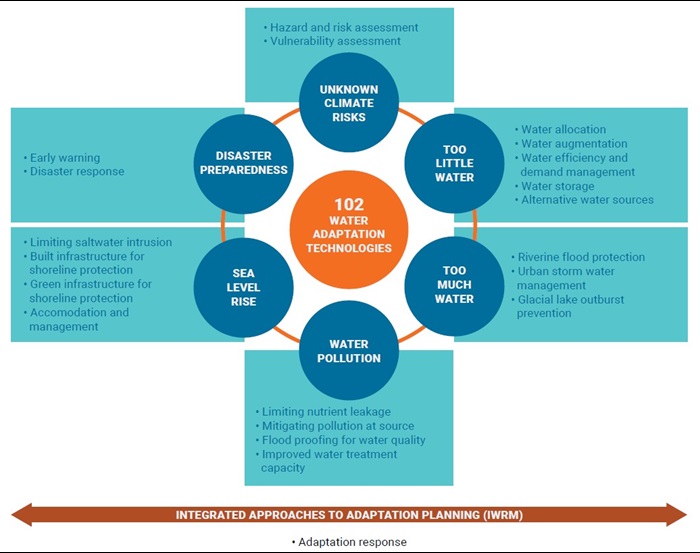 UN Environment – DHI Centre, Climate Technology Centre and Network (CTCN) and the UNEP DTU Partnership has published a new resource, Climate Change Adaptation Technologies for Water: A practitioner's guide to adaptation technologies for increased water sector resilience.
Providing the most comprehensive overview of water adaptation technologies to date, this publication includes 102 adaptation technologies for building resilience to climate change-induced hazards in the water sector.

It provides a comprehensive overview of specific water technologies and techniques that address challenges resulting from climate change, with the aim of helping to build adaptive capacity.

The cornerstone of this guide is the water climate change adaptation technology taxonomy developed for systematising the most pressing climate change challenges in the water sector, along with their corresponding water adaptation technologies.

Further to that, it includes an introduction on several approaches to selecting and prioritising adaptation technologies that are right for you.
Take a look and see how this guide can help in your climate change adaptation planning in water management.
Download it here.