Irish Teen Wins a Grand Prize at Google Science Fair 2019 For Removing Microplastics From Water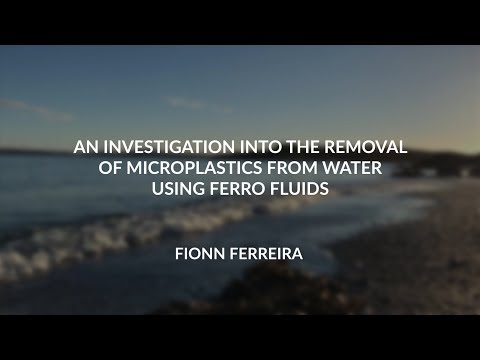 Fionn Ferreira (18) won $50,000 for his project of microplastics removal from water using ferro fluids.
This project investigates a new method for the extraction of microplastics from water using ferrofluid, a nontoxic magnetic liquid that consists of oil and magnetite (iron oxide powder). In the presence of water, the ferrofluid attracts the microplastics because of the nonpolar properties of both. I investigated this extraction method on 10 different types of microplastics. The concentration of plastics before and after was measured using a homebuilt spectrometer and a microscope. The results supported my hypothesis of 85% extraction - said Ferreira.
To read the full project summary, go to Google Science Fair.
Below you can watch Ferreira's final science fair entry video explaining the project.
Congradulations to this young scientist!