Introducing a New Mobile Technology for Monitoring Water Usage on Farms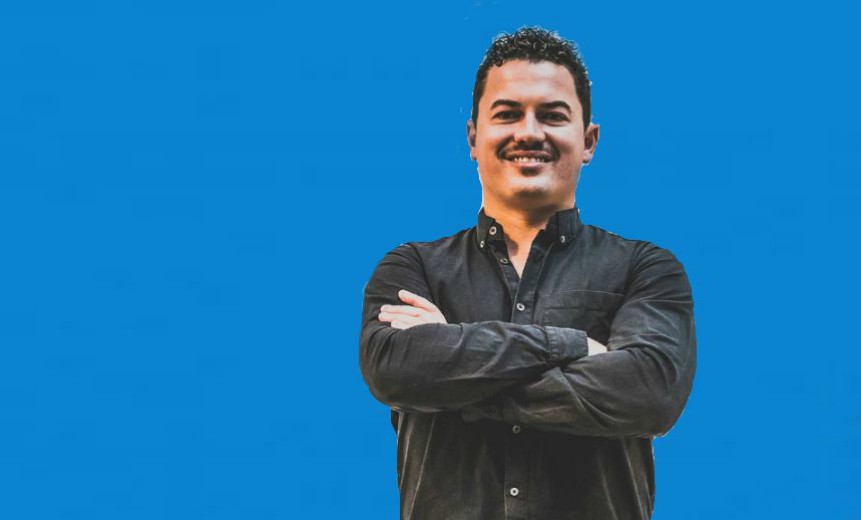 Business is Boring is a weekly podcast series presented by The Spinoff in association with Callaghan Innovation. Host Simon Pound speaks with innovators and commentators focused on the future of New Zealand, with the interview available as both audio and a transcribed excerpt. Today Simon talks to Mike Jenkins about bringing cloud technology to businesses worldwide.
On the fourth of July just four years ago today's guest started a new company in the technology space. Having come out of some of the world's biggest ICT companies like IBM and Cisco, Mike Jenkins was keen to help use the power of this cloud technology thing to help businesses do better. And look at how it's gone – today his brainchild The Instillery is working with some of New Zealand's biggest companies, like Fonterra, through to helping retailers like World run better businesses. He was awarded the emerging ICT leader at the CIO Awards and got the Digital Transformation of the Year gong at the IDC Australasia Awards for their work transforming Fonterra. From starting with a team of three they've grown to 30 employees and are just getting started. To talk about the power of the cloud, the effect it is having on business, and how he has used it himself, Mike Jenkins joins the podcast.
Either download (right click to save), have a listen below, subscribe through iTunes (RSS feed) or read on for a transcribed excerpt.
Either download (right click to save), have a listen below, subscribe through iTunes (RSS feed) or read on for a transcribed excerpt.
What about in the agricultural industry with Knode where you're actually measuring something that's a bit of a political conversation at the moment.
Knode's been a fantastic journey for me personally. Growing up in the Waikato I've got a lot of friends who are dairy farmers and goat farmers and that's a really interesting market at the moment. But I think it's very topical in this whole election year around the whole question of taxing water on farms or whatever it might be. When this conversation came up, we were quite well down the path of exploring the Internet of Things and what that actually means for Kiwi businesses big and small, whether it's farm or retail or what have you. So when the topic of taxing water came up, we were trying to work out how people were going to actually measure it. To be able to tax something, fundamentally you need to know how much people are consuming. So Knode was born. I actually launched it with a group of mates from high school down in the Waikato who've actually all gone off on their dairy farming journeys and are analysts or consultants to multiple farms. We launched it this month but in a nutshell what it does is it remotely measures water from tanks and troughs across a farm, all with the comfort of you mobile phone. It literally starts for as low as $30 a month so it's accessible for lifestyle farmers all the way to the big corporate dairy farmers.
I guess part of that is knowing how much you're using but part of it is knowing that you're not about to run out.
One hundred percent. Or that there's been a leak in your tank or your trough. You might do those visits on a weekly or a two-daily basis and it costs a lot of money to go get a truck and fill that up. So it's all about proactive farming or proactive visibility.
There are a couple of things I've noticed in positions you've taken around diversity in the industry which are really interesting. With a post that you wrote about what can be done to improve the industry after attending a conference where there were a thousand guys and hardly any women. What was the response to that and what was your position there?
It's always a bit of a controversial issue but I think in 2017 we should be able to have a pretty open conversation about it. There's a lot of people coming out saying that it's changing hugely, I guess last year to this year. I call bullshit, to be perfectly honest. I think it's not necessarily a problem just in the industry of job seekers. I think we probably need to go back even further. People have talked it to death in universities and schools but I always look at it from an Instillery perspective because that's what's closest to my heart. We would have 100 to 200 people apply for pretty much every role we go to market for. I would see less than 2% of those being women and I'd see less than 1% of those being Māori or Pasifika.
So just through the lens of the Instillery, I think we're missing out on a huge group of talent fundamentally. We're actually only picking from even less than half of the potential workforce. I don't know the answer apart from we're pretty proactively going out now to universities off our own back and connecting with schools and trying to get the word out there that IT isn't all about cardigans and bow ties. It doesn't matter what you look like or what your experience is, you can add value to the industry through your fresh lens.