Internet of Water Could Revolutionize Water Management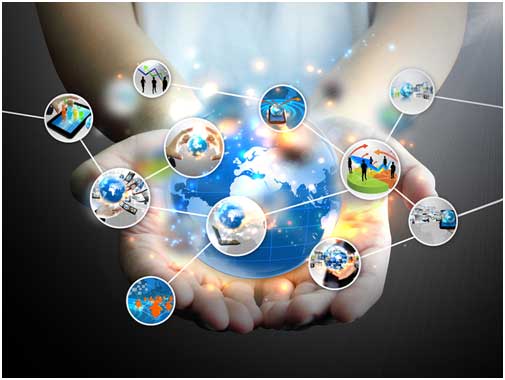 With the amount of water data collected every day, month and year in the United States, are we heading toward an IoW - Internet of Water? Melissa Edeburn investigates the shape of things to come.
The United States is awash in water data—the power of which has yet to be unleashed.
By Melissa Edeburn
To realize the dormant value of the data, say some producers and users, would require making them widely shareable in standardized digital formats, thereby allowing their real-time aggregation for a host of purposes beyond those that spurred their original collection.
They believe that opening the data and investing in water data infrastructure would set in motion a wave of innovation, leading to more sustainable management of our water resources. They envision creation of an Internet of Water.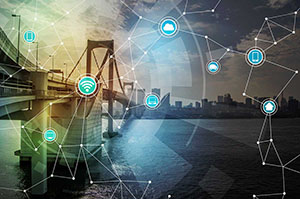 Source: Duke
That project is the brainchild of representatives from government agencies, non-governmental organizations, agriculture, utilities, energy firms, technology firms, and software development firms working together through the auspices of the Aspen Institute Dialogue Series on Sharing and Integrating Water Data for Sustainability.
Duke University's Nicholas Institute for Environmental Policy Solutions and the Aspen Institute partnered with the Redstone Strategy Group to convene the series in 2016 and 2017. The goal: to formulate a national digital water data and information policy framework for sharing, integrating, and disseminating public data to characterize and forecast the quantity, quality, and uses of water across the United States.
The Need for an Internet of Water
In the United States, water management is hindered by decision makers' inability to answer three fundamental questions about our water systems in a timely way: How much water is there? What is its quality? How is it used (withdrawn, consumed or returned for different purposes)?
"It's not that the data aren't being collected," said Nicholas Institute policy associate Lauren Patterson, who co-authored a report on principles and recommendations for creating the proposed Internet of Water. "The problem is that the data are scattered across multiple platforms with different standards, making them unusable except for the purpose for which they were collected. Rarely are they transformed into information that supports real-time decision making on a broad scale."
Put another way, existing state, regional, and national data collection efforts focus on portions of the water cycle or a specific geographic region—not whole water systems—and coordination of those efforts is stymied by institutional barriers and norms that discourage data sharing.
"Our water world is data rich, but information poor," said Martin Doyle, director of the Nicholas Institute's Water Policy Program and a driving force in shaping the water data dialogue series. "If water data were shared openly and then integrated in a common digital platform, there would be game-changing opportunities ranging from private citizens' ability to gauge the quality of local water to public officials' ability to warn populations of water-borne public health hazards."
Doyle and Patterson liken the emerging value of water data to that of transportation data. Integrating federal road data with state and local road data and pairing the resulting public road dataset with GPS, another public dataset, has made possible the development of private applications such as Google Maps and Waze that we use every day. The public data provides a context within which to incorporate non-governmental data and crowd-sourcing tools. Sharing and integrating water data could similarly revolutionize how we manage water resources.
Recommendations from the Dialogue Series
The dialogue series convened by the Nicholas Institute, the Aspen Institute, and Redstone culminated with three overarching findings that informed the proposed Internet of Water.

Source: Duke
First, water is undervalued—and water data even more so. Moving water from its source, treating it, and delivering it to faucets has a cost. Similarly, collecting data, "cleaning" or standardizing them, and delivering them to an end user has a cost. But unlike water utilities, most public agencies know neither the full cost of their data infrastructure nor the water and cost savings of putting the data to timely use. This blind spot has discouraged public agencies from further investing in data infrastructure.
"If the benefits of sharing water data in terms of meeting an agency's mission and providing a good return on investment aren't articulated for public agencies and organizations, they won't direct already-allocated funds to making the data available," said Patterson.
Second, there's a need to make existing public water data more accessible. The data's value in decision making is diminished if the data are hard to share across platforms. Thus, it is critically important that data, particularly at the local and state level, become more discoverable and usable. The problem is that many state and local governments lack the resources to invest in data infrastructure.
Third, the appropriate architecture for an Internet of Water is a federation of data producers, hubs, and users—entities often isolated from one another. Initially, some overarching governance structure is needed to intentionally connect data hubs and to help coordinate adoption of shared metadata and data standards to ensure that data hubs can talk to one another.
Read full article: Duke