Indiana Students are Bringing Clean Water to Villagers in Nepal (Video)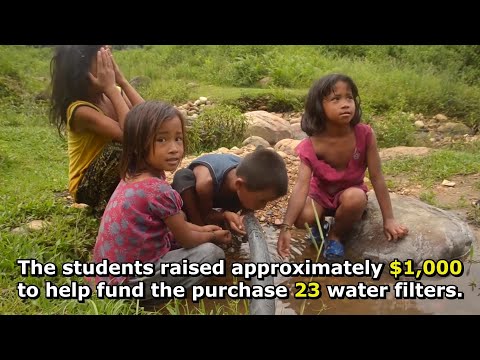 Students at Batesville High School are helping impact lives of people nearly 8,000 miles away.
"We got the idea when our principal told us about his trip to Nepal and the lack of clean water," says Kim Ho a student member of the BHS Beta Club that has helped fund the purchase of water filters for a small village in this country.
The students raised approximately $1,000 to help fund the purchase of 23 water filters. Each filter costs $40.00. The filters are lightweight and easy to use. The filters can clean up to 150 gallons of water per day and last for ten years. That equals 12,592,500 gallons of clean drinking water over the next ten years.
Source: FOX16 / FOX16 KLRT on YouTube