Dubai to Host 2019 Water Congress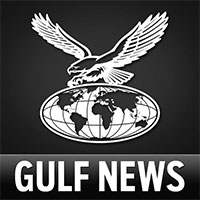 The International Desalination Association (IDA) extolled Dubai on Sunday for winning host rights to welcome 2,000 IDA delegates from 60 countries to the organisation 's major global conference in 2019.
By Derek Baldwin, Chief Reporter
Patricia A. Burke, IDA Secretary General, told a gathering at Burj Al Arab on Sunday that Dubai won the bidding process against a record eight contenders to host the 2019 World Congress on Desalination and Water Reuse.
Burke spoke highly of Dubai which last hosted the event in 2008 — the IDA World Congress meet is held every two years.
"Dubai won absolutely hands down," Burke said while thanking Dubai Electricity and Water Authority (Dewa) for hosting the event.
The other finalists for the 2019 World Congress were Barcelona, Spain; Busan, South Korea; and Muscat, Oman. In all, IDA received eight proposals, a record number of contenders for the World Congress.
Other bidders were from Canada, South Africa, India and Malta.
"IDA is honoured to have received eight very strong proposals from locations around the world, pointing to the high regard in which the IDA World Congress is held," Burke said.
Burke told Dubai officials at Sunday's announcement that the IDA world congress meeting in Dubai will "set new standards of the world desalination industry at large" and will place high on its agenda discussions to debunk the notion that desalination is a costly infrastructure.
She lauded Dewa as a world leader in water provision.
"Dewa is known around the world for its approach to providing water to its citizens," Burke said.
Saeed Mohammad Al Tayer, Managing Director and Chief Executive Officer of Dewa, thanked Burke for choosing Dubai as the host venue noting that Dewa, using highly advanced desalination technology, now provides 470 million gallons of water per day to its citizens.
Al Tayer said that number will increase to 750 million gallons of desalinated water per day by 2030.
"By 2030, 100 per cent of desalinated water will be produced by renewable energy and waste heat," Al Tayer said.
As a security measure, Al Tayer said Dewa is "building subterranean water basins" that will enable the authority to keep millions of gallons of treated water in reserve for when needed.
At the moment, Al Tayer said Dubai produces its desalinated water through multi-stage flash (MSF) distillation in addition to using waste heat from cogeneration plants.
Helal Saeed Al Marri, director general of Dubai's Department of Tourism and Commerce Marketing (DTCM), told Burke that "we are proud and pleased you have chosen Dubai for 2019 water congress."
Al Marri said that Dubai has risen to 10th spot globally as a destination for hosting conferences, up from its former 40th spot.
"Dubai is becoming one of the top destinations in the world for business and pleasure tourism," he said.
About IDA
This year's 2017 IDA World Congress is taking place in Sao Paulo, Brazil, from October 15 to 20.
The International Desalination Association (www.idadesal.org) is a non-profit association that serves more than 2,600 core members in 60 countries and reaches an additional 4,000 affiliate members. Its membership comprises scientists, end users, engineers, consultants and researchers from governments, corporations and academia. IDA is associated with the United Nations as part of a growing international network of non-governmental organisations.