Digital Skills Gap Now Impacting 54 percent of Businesses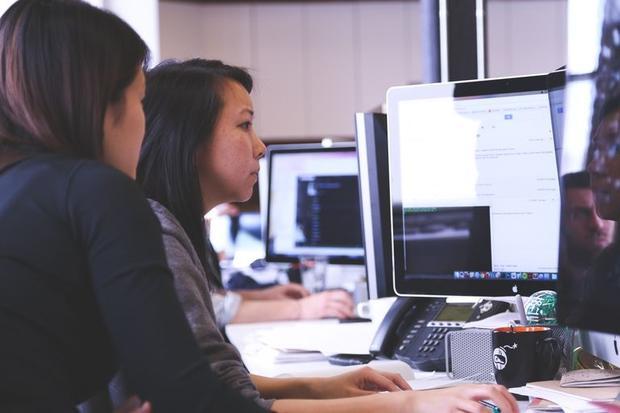 A shortfall of technically skilled workers is threatening to upheave digital transformation. A new report from Capgemini and LinkedIn has found over 50 percent of businesses are now feeling the pressure from the digital skills gap.
***Article by James Walker
Technologies such as AI, IoT and cloud computing are evolving rapidly as they're deployed inside more organisations. Skills training can't keep up with the pace of development, creating a growing demand for capable digital talent. With entire industries beginning to digitally transform, businesses need access to guiding expertise that currently isn't available.
As reported by Diginomica, CapGemini and LinkedIn found 54 percent of 1,200 global organisations said they've been affected by the skills shortage. This has resulted in them having to revise their digital transformation plans, causing a subsequent loss in competitive advantage. Although many transformation strategies include automation as an element, it's clear human talent remains critical to successful deployments.
The survey identified six key areas that firms can improve on to attract more skilled workers. These include the inclusion of digital talent as a primary consideration of talent leadership and the creation of work environments that reward employee learning. Individual upskilling could be one way to avoid the skills gap, so learning should be encouraged within the workplace.
The study authors found employees are generally willing to learn new capabilities. Most respondents expressed a desire to keep their skills current, with 55 percent saying they'd leave a role with an employer unwilling to provide training.Importantly for firms looking to attract talent, 58 percent said they'd be more likely to apply to a company that prioritises digital skills development. Accessible workplace learning initiatives are therefore a critical strategy component for businesses looking to attract and retain digital talent.
"In an increasingly digital economy, those organizations that bridge the talent gap will enjoy a competitive edge over those who don't," wrote CapGemini and LinkedIn in the report. "A defined digital strategy that meets both business objectives and the preferences of digital talent is critical for a sustainable and successful digital transformation."
With competition for digital talent only set to increase over the next few years, companies should start their training initiatives now to retain their leading edge. Maintaining agility in the digital economy will require flexible upskilling programs that encourage independent learning and improve recruitment effectiveness. Demand for skills is still far outstripping supply, so companies need to engineer strategies to make themselves attractive to potential employees.