Cutting the Urbanization-Water Link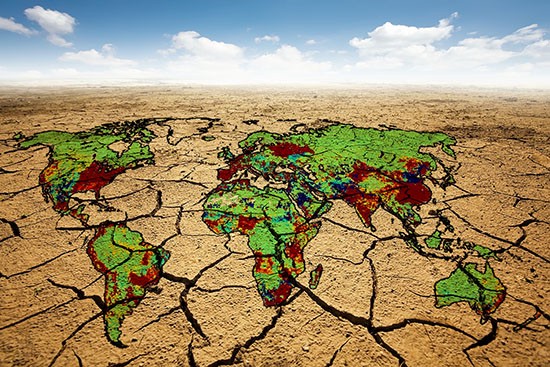 Rapid urbanization is not only a phenomenon experienced by mega-cities but smaller cities too, with the fastest growing urban agglomerations being cities with less than 1 million inhabitants. With rapid population growth and increasing water scarcity, cities need to decouple population growth from water consumption to ensure urban water security.
***By Robert C. Brears****
The City of Guelph is one of the fastest growing regions in Ontario. Within the Toronto-centered economic region, the Province projects that an additional 4 million people will be added over the next 30 years. Of this, around 125,000 extra residents are expected to reside in Guelph and the surrounding Wellington County. The current population of the city is around 115,000 while the surrounding county is 80,000. To decouple population growth from water consumption, the city has initiated its Multi-Residential Water Audit Program.
Rapid urbanization and water scarcity affects all types of cities globally
Multi-Residential Water Audit Program
Guelph's Multi-Residential Water Audit Program offers a free water audit to building owners, facility managers, and condominium boards to help them better understand where water is being used and how to save water and money. The water audit takes around 24–48 hours to complete and is conducted by the city's designated consultancy. During the audit, the consultant will inspect water using fixtures and appliances in a sample suit to determine:
· Toilet flush volumes
· Toilet leakage
· Showerhead flow rates
· Presence/absence of faucet aerators
· Overall condition of water using fixtures and appliances
The consultant will also install monitoring equipment to track the building's water use.
Following the audit, the consultant will provide a written report that outlines water use statistics for the building, building equipment, and building processes; evidence of any unusual water demand patterns and indicators of excessive leakage; and retrofit recommendations.
Actioning recommendations
If building owners go ahead with the recommendations the city offers a variety of financial incentives including:
Blue Built Home : Rebates range from a $20 rebate for a WaterSense toilet to a $2,000 rebate for the installation of a rainwater harvesting system.
Residential Sub-Water Meter Program : The city offers a rebate of $125 towards the purchase and installation of each sub-meter for residential buildings including rental apartments buildings, condominiums, as well as single-family homes.
The take-out
With cities of all sizes growing rapidly, proactive measures need to be taken to decouple population growth from water consumption.
*Robert C. Brears is the author of Urban Water Security (Wiley), The Green Economy and the Water-Energy-Food Nexus (Palgrave Macmillan), and of the forthcoming titles Natural Resource Management and the Circular Economy (Palgrave Macmillan) and Blue and Green Cities (Palgrave Macmillan). He is Founder of Mitidaption, which consults on climate change risks to business, governance, and society.
Facebook: UrbanH20 and YoungWaterLeaders
Twitter: Mitidaption and YoungH20Leader