Australia's Most Water-Efficient Housing Development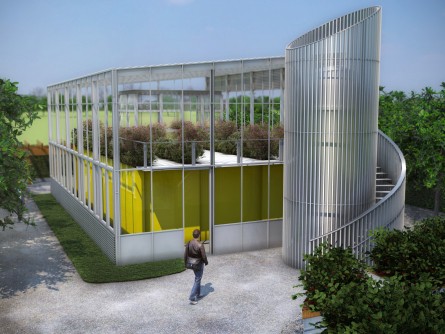 Consumption of water has been growing steadily in recent decades and this increasing consumption along with a growing number of households has put water supply in many regions of the world under stress. Read how Aquarevo, a collaboration between Melbourne's South East Water and Villawood Properties, is developing Australia's most water efficient urban housing development.
By Robert C. Brears*
The project, located in Lyndhurst, south-east of Melbourne, will contain Aquarevo homes that are plumbed to harness three sources of water (drinking, recycled, and rainwater). Combined this is expected to reduce drinking water use by up to 70% on each property. This will be achieved with each Aquarevo home:
· Featuring a high-tech rain to hot water system for bathing and showering that includes screening, filtering, treatment, and temperature sensing devices
· Featuring rainwater tanks with technology that receives weather forecasts, enabling the tanks to release water before heavy rainfall to minimize overflows or flooding in local waterways
· Connecting to a OneBox® device that controls the water technology in each home, remotely monitors the pressure sewer, and reads each home's water and energy use
Closing the loop
Each home will be connected to a pressure sewage system that pumps wastewater to a water recycling plant within the development. The water recycling plant will treat the water to Class A standard and send it back to each Aquarevo home for use in the garden, toilet, or washing machine. The water recycling plant will be designed to blend into the surrounding landscape, with the plant to be housed within a greenhouse, approximately 12 meters wide x 6.5 meters high x 20 meters long, that uses structurally modified containers to house the engineering components of the treatment process.
Aquarevo's water recycling plant blending into the surroundings
Organic wastewater treatment process
The wastewater treated at the onsite water recycling plant will use the Organic Food Chain Reactor, which is a state-of-the-art treatment process that combines natural and artificial root environments to provide an energy-efficient treatment process with a low-carbon footprint. The treatment plant will rely on local native plants that positively impact the microorganisms that form the basis of the biological treatment process.
Quantifying savings
In addition to each Aquarevo home using up to 70% less drinking water, the new development will:
· Create 1 million liters of local water storage capacity in the household rainwater tanks
· Lower stormwater runoff by up to 25%, reducing the risk of local flooding
· Save in total 60 million liters of water each year, the equivalent to 24 Olympic-sized pools or 1.2 million showers
The take-out
Water utilities can work with property developers to embed futuristic water resources management technologies in new housing developments.
*Robert C. Brears is the author of Urban Water Security (Wiley), The Green Economy and the Water-Energy-Food Nexus (Palgrave Macmillan), Natural Resource Management and the Circular Economy (Palgrave Macmillan), and Blue and Green Cities (Palgrave Macmillan). He is Founder of Our Future Water, Mitidaption, and Mark and Focus.
LinkedIn Groups: Our Future Water / Urban Water Security
Twitter: Mitidaption / YoungH20Leader