Anglian Water Financing a Greener Future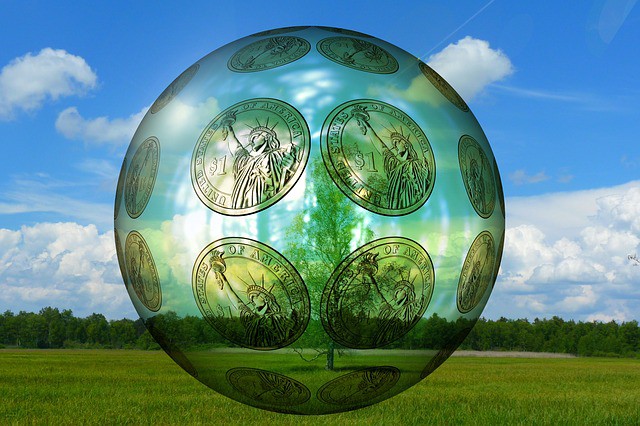 Anglian Water, a 'Natural Capital Business' that values the ecosystems the business relies on to supply water, manage floods, and recycle used water, has issued the first-ever public sector Green Bond to fund forward-thinking, flagship projects.
In 2017, Anglian Water issued the first ever public sector Green Bond valued at £250 million. With the rate of return set at 1.625% and a maturity of 2025, all Anglian Water's capital expenditure qualifies as eligible expenditure for the Green Bond. However, the water company will select some of its largest, innovative schemes to be funded through the initiative including innovative water abstraction, drought and flood resilience schemes, progressive water recycling, and water resource management projects, two examples of which follow.
https://pixabay.com/en/environmental-protection-886797/
Water recycling centre
Chalton Water Recycling Centre in Bedfordshire has been transformed into the biggest sand filtration site in Europe. The site's treatment lagoons have been retired and 30 120-meter-high sand filters installed to provide tertiary treatment and better protection of the area's sensitive environment. The filters will break down ammonia in the final stages of sewage treatment, removing it from the water that is returned to the environment at the end of the process.
Natural capital at its best
Anglian Water, in partnership with Norfolk Trust, has built a wetland alongside and existing Water Recycling Centre (WRC) in Ingoldisthorpe, Norfolk to improve the ecological status of the River Ingol. The WRC removes the majority of the substances that could impact the ecological status with the wetland filtering it further. Treated water will pass through the wetland before its returned to the River Ingol. The wetland, which removes nitrogen and phosphorous, has also attracted breeding birds and amphibians.
The take-out
Green bonds demonstrate a commitment to a future that values natural capital.
LinkedIn Groups
Our Future Water | Urban Water Security
Twitter
Mitidaption | Our Future Water| YoungH20Leader | Urban Water Security | Robert Brears
Books